A Couples Relationship Retreat Provides Better Results Than a Year of Weekly Couples Therapy
When your relationship is in distress, a powerful intervention may be the only way to change the momentum and get things back on track.
A couples relationship retreat offers change, connection and healing in days, not years as required by one-hour weekly in-person or online couples therapy.
You have your coach's full attention all day, every day of the couples retreat, from 9 to 5 with a lunch break and other breaks as necessary. There is no wasted time saying hello, catching up or shutting down a session – it is ongoing.
A Couples Retreat Offers a Year of Progress in Just 5 Days

Based on Proven Methods to Heal Adult Relationships
Our intensive couples retreats are based on the science of healthy bonding in adult relationships most clearly described by Sue Johnson, the originator of Emotionally Focused Couples Therapy, in her book Hold Me Tight.
We use a systematic, empirically-validated theory of adult bonding as the basis for understanding and alleviating relationship problems. The benefits offered by a retreat persist long after returning back to your daily life. (Research)
What Results Can I Expect From a Couples Retreat?

Learn skills to navigate tough situations and stay connected.

Experience a deeper trust and connection with your partner.

A stronger sense of purpose and direction in your relationship.
• Eliminate patterns of behavior and interaction that do not work: Learn why your relationship is in conflict and why resentments accumulate over time. Find out how your personalities interact and recognize the key challenges that push you off track in your relationship.
• Identify the negative cycle of disconnection that your relationship is stuck in: Learn about your unconscious attachment style and how it affects your ability to stay connected to your partner, complicates your ability to proactively work through issues, and contributes to personal attacks, blaming, withdrawal and shutting down. Learn new ways of coping with challenges so that you can see the cycle as your shared enemy, not your partner, and maintain a positive connection even in the midst of challenging moments.
• Learn positive communication skills: Learn how to communicate about anything, even difficult issues, without triggering and disconnecting from your partner. With the support of a relationship coach, you will learn the best methods and techniques to make requests of your partner, set healthy boundaries and feel truly seen and heard in your relationship.
• Learn tools to address negative feelings: Our emotions are at the core of all our relationship problems. You will learn tools to enhance your communication skills, self-confidence and self-soothing abilities, and the ability to more effectively support your partner through their own feelings.
• Build a foundation of trust with your partner: Your marriage can only thrive on a solid foundation of trust. The best couples retreat will grant you an enhanced understanding of your partner so that you can derive more enjoyment from your relationship as you learn to strengthen your connection with regular daily practices.
What to Look For in a Couples Retreat
There are several couples counseling retreat centers that are available across the country. We have compiled a short list of important guidelines for you to look into before choosing the particular retreat center that you decide to attend. Retreats are not inexpensive, but the best ones can offer you several drastic changes that will allow your relationship to grow and flourish. We wish you the best of luck in finding a place that works for you, and as always, we encourage you to reach out if you have any questions or comments by using the form at the bottom of the page.
Below is a short list of important factors that you should look for when preparing to go on a couples counseling retreat:
• Proven Methods: Does the retreat center you are considering use proven methods that are backed by scientific research for their effectiveness? Not all modalities are created equal and some have been shown to work better than others, especially for couples that are currently experiencing a rough spot in their relationship.
We want to preface this by stating that there are several great couples therapists who do not follow a strict protocol, but it is hard to guarantee success unless they are using a modality that has been proven over the course of time to provide a consistently high level of effectiveness for all types of couples in all situations. Using proven techniques and methodologies, a relationship coach is in a better position to provide you with value and ensure that your retreat is a success.
At An Affair Of The Heart, we offer a unique framework that is based on the science of adult attachment in relationships, working on the core elements of who we are and how we connect to one another.
Our intensive couples retreats draw heavily on the Emotionally Focused Therapy informed Hold Me Tight® workshop developed by Sue Johnson, originator of EFT. Ross taught those workshops for several years. Our individual intensives draw heavily on EMDR (Eye Movement Desensitization and Reprocessing) and ImTT (Image Transformation Therapy) which Ross studied for over a decade.
Our couples intensives also extensively rely on trauma resolution protocols drawn from EMDR and ImTT to assist you during break-out sessions to deeply process stuck trauma from your negative past experiences, trauma that affects your ability to stay present and connected to your partner. So much of our ability to love and trust our partner has to do with what we bring into the relationship from our past, making the individual processing sessions an extremely important component of the thorough and lasting positive changes that couples experience from our retreats.
• Experienced Coaches or Therapists: Regardless of the retreat that you choose, it is extremely important that you work with a therapist or coach who has been specializing in couples relationship work for a very long time. The likelihood of having a positive and transformative experience facilitated by an experienced coach with many skills is significantly higher.
Ross Hackerson has been working with individuals and couples for over 40 years. It's safe to say that there is nothing he hasn't seen or heard firsthand while in session. His high level of knowledge and accumulated skills provides tremendous value by allowing him to draw from extensive experience and provide sound guidance no matter what is currently happening in your relationship.
• Clear Expectations: The retreat center that you choose should go above and beyond to provide you with a clear and detailed agenda of what each day of your retreat will entail. The last thing you want to do is get all the way out there only to find out that your therapist does not have a well established path forward.
We strive to provide you with the utmost detail regarding the hourly schedule that you and your partner will experience while working through your retreat. We provide this level of detail to settle any concerns that you may have about what you will spend your time doing and what types of activities you will be involved in.
The continuity of a retreat allows us to offer so much more value in a single day than weekly couples therapy can provide because of the fact that sessions are ongoing. There is no settling in or catching up like a once-per-week session and no stopping when you are just digging into the most important issues that will result in profound growth.
• Safe and Secure Location: We offer in-person and online retreats. It's almost impossible to do deep emotional work when you don't feel physically and emotionally safe in your environment. Loud noises, distractions and other people in or around the area can create an atmosphere that is not conducive to deep and meaningful work, especially when trying to reconnect with your partner.
For in-person retreats, we provide our clients with the freedom to determine when and where their retreat will take place by allowing them access to multiple locations to do the work. Our in-person retreats are conducted in a curated selection of private locations throughout downtown Northampton. We have well-established relationships with landlords that offer full apartments that are fully furnished, completely private and well within walking distance to all of the shops and amenities that are located downtown. This provides a great balance between the privacy and security needed to do deep work and the opportunity to use your downtime to enjoy all that Northampton has to offer.
Our online retreats using Zoom can make the work even easier, allowing you to remain in the comfort and security of your own home. This approach means you need a safe, secure location, free of interruption. Many choose this option to avoid travel time and difficulties.
• Transparent Pricing: Retreats represent a significant expense that is not often covered by standard health insurance. As such, it is important that pricing and terms are exceedingly clear before you decide to embark on a couples retreat. Does the center you are considering charge by the day? Do they charge for the entire retreat? Are meals and accommodations included in the retreat price? What about the details for simple things like parking? The last thing you want is to get into a calm and receptive place just to have to move your car every two hours!
We strive to provide as much transparency as possible to our clients before they arrive. On our site, you can find clear pricing that explains the terms of our retreats and what is included. We also provide a free consultation to interested individuals with no obligation, giving you the chance to ask as many questions as you like to ensure that we are a good fit and can offer the best couples retreat possible for you and your partner before you make the commitment.
Regardless of what retreat center you decide to go with, we want to ensure that your experience is as positive and uplifting as possible. By following the simple guidelines listed above, you will ensure that any retreat center you visit will be able to guarantee a certain level of quality to assist you in getting your relationship back on track towards joy and harmony.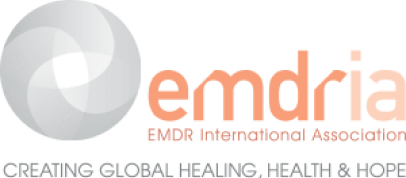 EMDR (Eye Movement Desensitization and Reprocessing) is a modality created by Francine Shapiro that enables people to heal from the symptoms and emotional distress resulting from trauma and disturbing life experiences that often result in a variety of mental health issues.
It is widely assumed that severe emotional pain requires a long time to heal.  EMDR shows that the mind can in fact heal from psychological trauma much as the body recovers from physical trauma.
Repeated studies show that EMDR can often produce results in a single session whereas other methods will take years to deliver. More than 30 positive controlled outcome studies have been done on EMDR, with some showing that 84-90% of single-trauma victims no longer have PTSD after only three 90 min sessions.
We utilize EMDR during the couples counseling retreat to rapidly process old trauma that triggers couples to stay distant and distrusting of one another, helping them to move through and beyond those feelings. 
---
"The past affects the present even without our being aware of it." – Francine Shapiro