We are one of the Top Couples Retreats in US
Everyone needs and wants to feel understood, loved, and appreciated by their partner. Over the years of marriage, couples can feel as if their marriage has become disconnected. However, it is possible to retrieve your relationship and reconnect with your spouse. Perhaps you have been seeking marriage counseling but couples therapy options were not providing the support you are seeking. If you are interested in learning about a marriage retreat for couples in crisis then we are happy to help you.
The certified Marriage and Family Therapists at An Affair of the Heart are trained in Emotionally Focused Therapy for Couples (EFT), Gestalt Therapy and Eye Movement Desensitization and Reprocessing (EMDR). If you feel like your relationship could benefit from one of the best couples retreat USA centers, we would love to speak with you.
1 Year of Weekly Couples Therapy vs 5-Day Retreat
What are Private Intensive Couples Retreats?
A couples retreat is a 5-day event centered around couples counseling that is overseen by a relationship professional. Marriage retreats can benefit many couples to help them better learn and understand one other on a more vulnerable and profound level.
The top couples retreats in US transcend normal weekly couples therapy options to help partners take their communication and emotional connection to a deeper level, and it is done in a safe and secure setting that is separate from the stressors of everyday life. There are no children, no family members, no daily chores such as cooking dinner or TV at night.
Choosing to attend a couples retreat is not just for those who are legally married... you do not have to be legally married or recognized by common-law marriage to participate. The only thing required is a loving commitment to your partner, your relationship, and yourself.
---
Our 5-day couples retreats are completely private and take place in a safe setting with a single dedicated therapist, giving couples the opportunity to reestablish and reconnect their relationship.
During the retreat, couples can expect to participate in a variety of exercises, discussions and emotional processing techniques that encourage more trust and security in their relationship.
Couples will learn different skills to more effectively communicate and build a stronger relationship with their spouse, increase intimacy, and positively overcome problems together.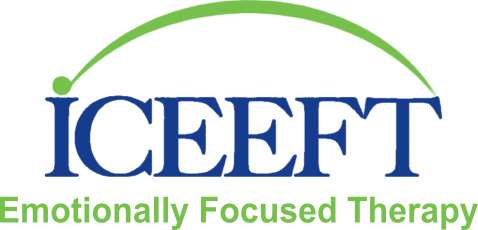 What is Emotionally Focused Therapy?
An Affair of the Heart offers a top marriage retreat for couples in crisis centered around the powerful technique of Emotionally Focused Therapy for Couples (EFT). Our retreats and techniques are based off the research of Dr. Sue Johnson, the originator of EFT and author of Hold Me Tight.
EFT based retreats help couples create a healthy emotional bond as well as to notice old emotional habits and patterns of behavior that harm trust and reduce relationship connections.
The EFT approach is the only form of treatment that uses empirically-validated adult bonding as the premise for understanding and helping improve common relationship issues. There have been many studies that show that progress continues even after the retreat is completed.
---
"The most functional way to regulate difficult emotions in love relationships is to share them." – Sue Johnson
Benefits of a Couples Retreat USA
Most individuals believe that marriage retreats for couples in crisis can only offer support if you are on the brink of divorce. This is not necessarily true. Those who seek marriage retreats are often experiencing relationship distress, and others just want to increase their happiness by getting a strong push in the right direction. Marriage retreats at An Affair of the Heart can provide many benefits to couples that can be used for the rest of their lives. These benefits include:
• Communication Skills: Communication may seem easy during the "Honeymoon Phase" of your relationship. Everything seems to be going smoothly until differences surface between you and your partner and it becomes more challenging. As time goes by, it may feel as if your spouse does not communicate their feelings as much, or you are left wondering how you can positively express your feelings and needs. At An Affair of the Heart, we teach couples different communication skills that can be used to better represents needs, wants, and feelings.
• How to Support and Serve: When taking your vows, you promise to support and stand together with your partner "in sickness and in health." However, supporting your spouse can be harder than it may seem at times. At An Affair of the Heart, our professionals teach individuals how to remove factors that may be standing in the way of recognizing how to help fulfill the needs of their spouse.
• Notice Opportunities and Challenges in The Relationship: Participating in a marriage retreat can help couples handle shared responsibilities and build a strong foundation for your marriage. With the skills taught during the retreat, our professionals can help couples notice each other's strengths and how to use these strengths to overcome weaknesses and issues as they arise.
• Reconnect With Your Spouse: No matter if you are recently married or have been married for 20 years, there may come a time in your marriage where you do not feel as fully connected as you once were. Feeling disconnected can occur from distractions, daily stressors, and other everyday issues. At An Affair of the Heart, our professionals can help you reconnect with your spouse and feel love and empathy again towards one another.
---
When weighing the pros and cons of a marriage retreat for couples in crisis, the above benefits far outweigh the cons. Any married couple can say that married life is not always rainbows and cupcakes. There are everyday stressors that come up that challenge your marriage constantly.
At An Affair of the Heart, our professionals work hard to help reduce conflict through our expert coaching sessions along with a variety of techniques to increase the overall happiness and fulfillment of your relationship.
What is the Cost of the Top Couples Retreats in US?
Weekly marriage counseling is often a more common treatment for those who are married. However, when a relationship is in distress, often a more intensive approach like a private marriage retreat is needed to reestablish love, trust and communication in the relationship.
There are many couples retreat USA locations to choose from. Each has its own way of helping couples renew their commitment and assist with communication or work through difficult times. The cost of a couples retreat depends upon the location, number of days of counseling, and whether or not the retreat is private.
Typically, the cost of a small group marriage retreat can range from $3,895 to $4,395 per couple. One-on-one retreats with a single, dedicated therapist and no other couples start at $9,495 and go up depending on how many days are included. While these prices may seem expensive, our professionals are experts in addressing the most common issues facing relationships and you will be provided with a variety of new skills to support your communication and intimacy, helping you build a healthy foundation of trust with your spouse and get your marriage back on track.
Do you feel disconnected from your spouse? Is your communication not where you want it to be? At An Affair of the Heart, we offer a marriage retreat for couples in crisis to help you reconnect and learn new skills on how to not only communicate positively but also build a strong and solid foundation for a lifelong marriage. Contact our retreat center today for more information or if you have questions about scheduling an initial consultation.
What to Look For in a Marriage Retreat for Couples in Crisis
When researching the top couples retreats in the US, there are a handful of crucial details that all retreat centers should be able to provide to you right on their website. Below is a short list that goes over some of the major factors. If you can easily find everything and it is explained clearly and thoughtfully then you should feel comfortable taking the next step to schedule a consultation:
• Does the retreat center use proven therapy methods for couples in crisis: This is the number one factor of consideration for a reason. There are a lot of therapeutic modalities that exist in the world today, but only some of them have been proven over time to offer lasting benefits to couples from all walks of life, regardless of the severity of the current crisis that they are experiencing.
At An Affair Of The Heart, our retreat is based on EFT, Emotionally Focused Couples Therapy. EFT is founded on the science of adult attachment and the way that we form relationships and has a proven track record of success since the 1980's. EFT has been used across the world by thousands of couples therapists to create profound change in relationships, even in the midst of serious and complicated challenges.
We also use EMDR (Eye Movement Desensitization and Reprocessing) for individual sessions during the retreat to help each partner process old trauma that may be limiting their ability to show up in the relationship. When we carry old trauma and negative life experiences with us, it makes it hard for us to trust and communicate effectively with our partner, especially when things get heated. Processing and releasing old trauma allows us to find more peace and purpose in our own life, positively influencing our relationships and ability to give and share love. 
• Does the retreat center offer highly experienced therapists: Closely related to the technique itself is the therapist's ability to share the value of the technique in a way that makes a difference for you when you attend the retreat. We do not want to say that a novice therapist cannot offer a tremendous and valuable experience, but the likelihood of success is much higher when working with somebody who has been in practice for several years, especially working with couples in an intensive retreat setting.
Ross Hackerson, LMFT, our lead therapist, has been working with individuals and couples for over 40 years. He is a certified Marriage and Family Therapist and has worked extensively with EFT and EMDR in an intensive retreat setting for decades. It's safe to say that there is nothing he hasn't seen while in session. This level of experience offers tremendous value to couples who are in turmoil, as it is very likely that he has worked with people going through the same type of conflict that you are currently experiencing in your own relationship.
• Are there clear expectations of the retreat schedule: Before you make a commitment, it is important to know exactly what you are getting yourself into. You don't want to drive all the way out to a retreat center and plan for several days of intense work just to realize that your therapist does not have a clear path forward.
We offer as many details about our retreat schedule as possible to ensure that you are well aware of what to expect before you decide to attend a retreat with us. Each day of the retreat is filled with meaningful activities and exercises that are intended to help you uncover the true source of your current relationship conflict so that you can work through your resistance and resentment and move forward together.
• Does the retreat take place in a private and secure location: It is not easy to do deep emotional work even in the best location and practically impossible if the setting does not feel private and secure. How many other businesses are near the retreat center? Is it in an office building with several other therapists? How many other people will be attending the retreat center at the same time as you? Is it a private retreat or a group retreat with other couples in attendance? All of these questions are extremely important to ensure that your retreat experience will be a meaningful one.
We give our couples the opportunity to select from a handful of completely private locations throughout downtown Northampton. All are fully furnished, conveniently located and completely private. Not only does this provide a comfortable stay while attending your retreat, but there is no driving to and from the center, as the therapist comes to you. All locations are within walking distance to a variety of shops and restaurants in downtown Northampton, providing you with the opportunity to enjoy everything our town has to offer during your downtime.
• Can you find transparent pricing: Does the retreat center charge by the day or for the entire retreat? Are meals and accommodations included in the cost? What about little things like parking? The last thing you want to worry about when working through deep emotions is whether or not you have to move your car in an hour.
We offer clear details and pricing right on our website and believe that all retreat centers should be able to provide the same level of info. Not only that, but we offer a free consultation call prior to scheduling and payment. We want to ensure that when you choose to attend a retreat with us that we can provide you and your partner with a powerful and meaningful experience that will positively affect your relationship. The best way for us to do that is to provide you with the opportunity to ask as many questions as you like before making any decisions.
There are several top couples retreats in US to choose from and we feel that all should be able to offer clear and thorough details about the topics listed above. Using this guide, we hope you have a better idea of what to look for so you can make a confident decision on the retreat center that feels like the best fit for you.