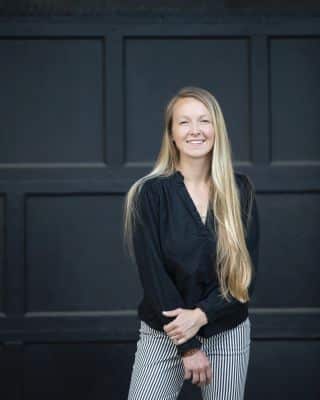 Sage Goodwin, LMFT
---
Specialties
Trauma
Parenting
Life Transitions
Modalities
Emotionally-Focused Couples Therapy
IFS
Play Therapy
Drama Therapy
---
Location: Providence, RI
I wanted to be a therapist even when I was young and can't remember considering any other career path. My work is a huge part of my identity. It has become a way of life rather than a job.
My training and practice has allowed me the unique opportunity to work with a broad range of people with different goals and needs. I always feel honored and privileged to be allowed into my clients-into their depths with their trust. I believe that learning to be a therapist is a never-ending process, and that if I am asking my clients to be curious, I need to practice that in my own life. I have extensive training in many areas and bring them all into my work, tailoring the experience to each individuals and couple. I will continue to acquire more tools, refine those I have, and keep digging deeper in my practice to meet people where they are, to hear what they want, and to challenge them to move towards more fulfillment. I  want everyone to feel I am walking alongside them, working toward healing and beyond.
I have trained in:
Emotionally Focused Therapy (EFT). A empirically validated model of couples therapy. I am one of two certified EFT therapists in Rhode Island
Internal Family Systems (IFS)
Trauma and have a certification from Simmons College
Play therapy, children centered and filial therapy
Drama Therapy, masters is with a focus in DT
Bachelors in Psychology from Colorado University at Boulder
Masters in Counseling Psychology from California Institute of Integral Studies, San Francisco, CA
Licensed as a marriage and family therapist, meaning my education has a focus on this specialty
Please contact me for any questions about any of my training. I am happy to speak more in detail about each of them.