There is nothing better than a romantic couples getaway anywhere in California! Our romantic couples retreat's are perfect if you're looking for something special and romantic with your significant other. No matter what you're looking for, California has something for everyone, from majestic mountain scenery to romantic spots to gritty deserts, from clear skies to secluded beaches to beach getaways. Here are the top 10 couples retreats in California that will provide lasting memories and a much-needed break from your hectic schedule. This list of carefully curated couples retreats will help you plan the perfect setting for your ideal romantic getaway! We have selected the 10 Best Couples Retreats in California for a Romantic Getaway, so pour yourself a glass of wine and enjoy!
What is a Couples Retreat in California?
There are various types of California couples marriage retreats specifically designed for couples looking to take a break. Not only are marriage retreats can wonderful place where you see beautiful nature, but you can also do romantic things like going to a spa, tasting wine, and eating at a fancy restaurant. Couples often come on marriage retreats to relax, explore and learn about bay area and California, try out different activities, and deepen their connection. When considering the cost, some might argue that couples marriage retreats aren't necessary. Time spent together has been shown time and again to strengthen relationships.
The benefits of taking a couples retreat in California are numerous. There's something to suit every couple and partner's preferred style of relaxation or recreation, from the empty ocean and majestic beaches to the luxuriant vineyards and towering redwood forests. In the next section, we will discuss further why couples retreats could be the perfect way to boost your relationship. You can gain perspective on each other and build intimacy through shared adventures and explorations.
Benefits of Taking a Couples Retreat in California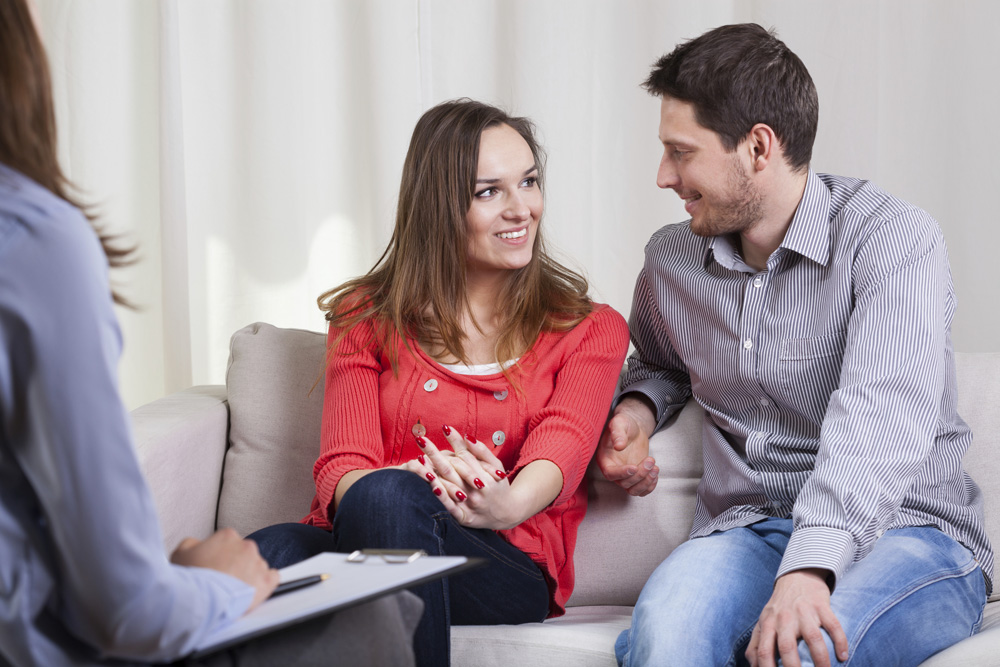 A couples retreat in California has more benefits than just giving couples time and space to reconnect. California is known for its beautiful landscapes, such as its tall mountains and colorful rolling hills around town. By being out in nature, couples can experience a calming environment and better appreciate each other. Additionally, couples often have more activity opportunities when traveling away from home. From horseback riding to wine tasting, couples can experience new things in a relaxed setting.
Taking a break can be as beneficial as spending quality time together in personal relationships or couples therapy. The ability to take some time off helps keep life balanced and provides both partners with the opportunity to reset and reflect upon their relationship. Also with couples therapy, it can help partners who are too busy with their daily responsibilities to talk about problems and open up lines of communication. It is often more beneficial for relationships to escape the hectic pace of everyday life for few hours than to remain in the same routine for weeks.
Taking a couples retreats in California has numerous benefits that are worth considering if you're looking for a break from your daily routine and want to spend quality time with your spouse. Even though there will be moments of stress during the beach getaway, we hope that's precisely what a marriage retreat will teach us how to handle them effectively and move on when needed without letting them spoil our well-deserved romantic getaway. If marriage retreats you reduce stress through physical activity or relaxation techniques, you'll come home with strengthened bonds and pleasant memories that you hope will last you through whatever hardships life throws your partner your way.
Stress Reduction and Relaxation
It is no surprise that a romantic getaway can be beneficial in a relationship and marriage in many ways. Among all the benefits, stress reduction and relaxation are the most important. Couples can gain a new perspective on their relationship and focus on self-care by taking time off together. Mental health and relationship experts have proven that taking regular breaks from routines and stressors enables couples to improve their relationship, marriage and physical and mental well-being.
Getting away from the world in nature can do more than just help you relax. It can also help you and your partner talk to each other better. By escaping the world and the daily stresses of work, life, and other responsibilities, couples are able to engage their partner in meaningful conversations and relax through yoga or meditation. Additionally, some of California's most romantic retreat venues offer couples retreats for couples to bond.
When couples do discover something new to stimulate their senses, they discover they can find new things they like to do together, in romantic places like the beach, walking through forests, walking along the beach, or talking while looking at a beautiful view. The combination of stress busters and bonding activities will leave couples feeling refreshed and energized after a much-needed break.
These benefits make it easy to see why so many couples choose California and retreat and couples counseling retreats, to jumpstart their romantic relationships and marriage and foster deeper connections. Creating shared vacation and beach experiences is equally valuable for long-term harmony within your partner, relationships and marriage. While exploring nature and surrounding yourself with calmness and quiet are important aspects of finding balance, they are also important aspects of finding harmony within a relationship and marriage. Essentially, you'll spend more time together on the beach at a California couple's or marriage retreat then!
Increased Bonding Time
When intensive couples therapy retreats reduce their stress levels and promote relaxation, they will be in an ideal environment for bonding. A connection can be built more easily when you spend uninterrupted time with your significant other. In the absence of distractions, the couples therapy together are more likely to discuss deeper topics. In addition to existing relationships, this is also beneficial to new relationships. By increasing communication and sharing experiences, relationships can be strengthened and even repaired.

A balance must be struck between togetherness and separation in couples therapy retreats order to increase bonding time. Spend time away from each other during the getaway instead of planning every moment. This will allow both partners to be more open to new ideas while enjoying the getaway. During romantic getaways, this can also help individuals stay in touch with their own feelings and needs.

Visiting these California couples intensive therapy retreats can give couples a renewed zest for life after they've experienced some form of stress reduction and relaxation. By gaining a deeper understanding of each other beyond everyday conversations, spouses or partners could gain insight into currently unavailable gifts or even this therapeutic help rekindle the passion in long-term relationships. The path towards closer ties has been illuminated, so would-be guests can explore the types of the top five couples retreat. couples retreat. intensive couples therapy therapy retreats in California where they can accomplish all this and more.
Activities on a Couples Retreat in California
When choosing the perfect couples retreat, there are many activities and accommodations to consider. For couples seeking a more private getaway located in central coast, the retreat options include accommodations at a private retreat, beach side retreat, cabin in the mountains, stargazing at night or sunset, or horseback riding along local trails. A variety of retreat centers offer guided workshops, retreat, and programs specifically tailored to strengthen the relationship and bond between couples.
As an alternative to marriage, shared getaways can provide unique relationship opportunities for enrichment and growth. Group activities and classes such as wine tasting or cooking lessons are available at some resorts and villages, which can help you gain new experiences together. In addition to enjoying nature together, recreational activities like hiking, kayaking, hiking and skiing can also build friendships.
Whether couples looking for romantic getaways should opt for a private retreat or shared getaways is a hot topic of debate. There are those who believe it is best to enjoy private time away from distractions. In contrast, others believe that being around other people can improve long-term relationships through the exchange of different perspectives and the enrichment of conversations. Research indicates that both types of getaways can help couples connect and have fun together; what's most important is that whatever activity is chosen is meaningful and enjoyable for both partners.
Some times it is helpful to watch out the greens in order to reduce stress, thus we recommend you the Joshua tree national park for a romantic get away! Additionally, you can consider the choicest of fine dining restaurant for a romantic getaway. Furtermore if you are planning a romanticv getaway for more than a week you can consider Northern california, San francisco, Santa Barbara, Santa catalina island and Other Coastal bluffs.
However if you both are adventurous you could try and explore some of the hidden beaches. Half Moon bay, Yosemite national park and Carmel by the sea are also some of the best options you can consider for your couple retreat. Just ensure that you both spend your time effecitvely with each other and not at art galleries, a historic hotel or wandering in the state parks.
Enjoy the fabulous views with each other!
Most Common Questions
What types of activities are offered at couple's retreats in California?
While on a romantic getaway in California, couples can enjoy a variety of activities. With spa treatments, yoga classes, winery tours, and beachside barbecues, there is something for every type of couple. There are also many resorts that offer nature outings such as on hiking trails or horseback riding. Additionally, couples can book romantic dinners or special activities like wine tasting or sunset cruises at the beach at sunset. In these settings, the most romantic places, couples can relax, renew, and reconnect with each other while being surrounded by the beauty of California.
Which locations in California offer the best couple's retreats?
For a romantic getaway in California, these couples retreats are the best:
Ventana Big Sur – this luxurious resort offers stunning views of the Pacific Ocean and lush forested hillsides, making it ideal for romantic walks.
Calistoga Ranch, a secluded resort in Napa Valley, offers private lodges, hot springs, and fine dining.
A unique property with breathtaking ocean views, Post Ranch Inn is located on a cliff overlooking Big Sur.
Through workshops and yoga classes, Esalen Institute offers visitors a chance to reconnect with nature.
One of California's most romantic getaways is Pelican Hill Resort, which offers luxurious Italian-style villas surrounded by lush gardens and stunning views of the Pacific Ocean.